Relax ~ Renew ~ Rejuvenate
At Harmony Massage, we recognize the human spirit as real. We understand the importance of the mind, body, spirit connection and view optimal health as the balance and integration of all three.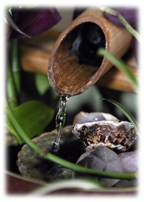 With health and wholeness come feelings of inner strength and joy and a resilience that enables us to meet the demands of daily life. Some clients come for massage to ease physical pain, some to manage emotional stress and some to nurture themselves through a difficult life-changing event. Whatever the reason, our goal at Harmony is to assist you with your own healing process, to restore balance and functionality and provide feelings of peace, safety and wholeness.